Davido announces that the N1million silver tables at his '30 Billion Concert' has been sold out
Like This Video
0
64749
DMW boss Davido who would be ending his world tour in Lagos has reached a major milestone with his '30 Billion Concert'. The award-winning singer revealed on Twitter that N1 million Silver tables for his concert has been sold out.
He also said that the Premium tickets has also been sold out.
It's really going to be a '30 Billion Night'and also a night of fun.
Following their epic performance at Wizkid the concert, Nigerian music superstars Wizkid and Davido have been spotted partying together.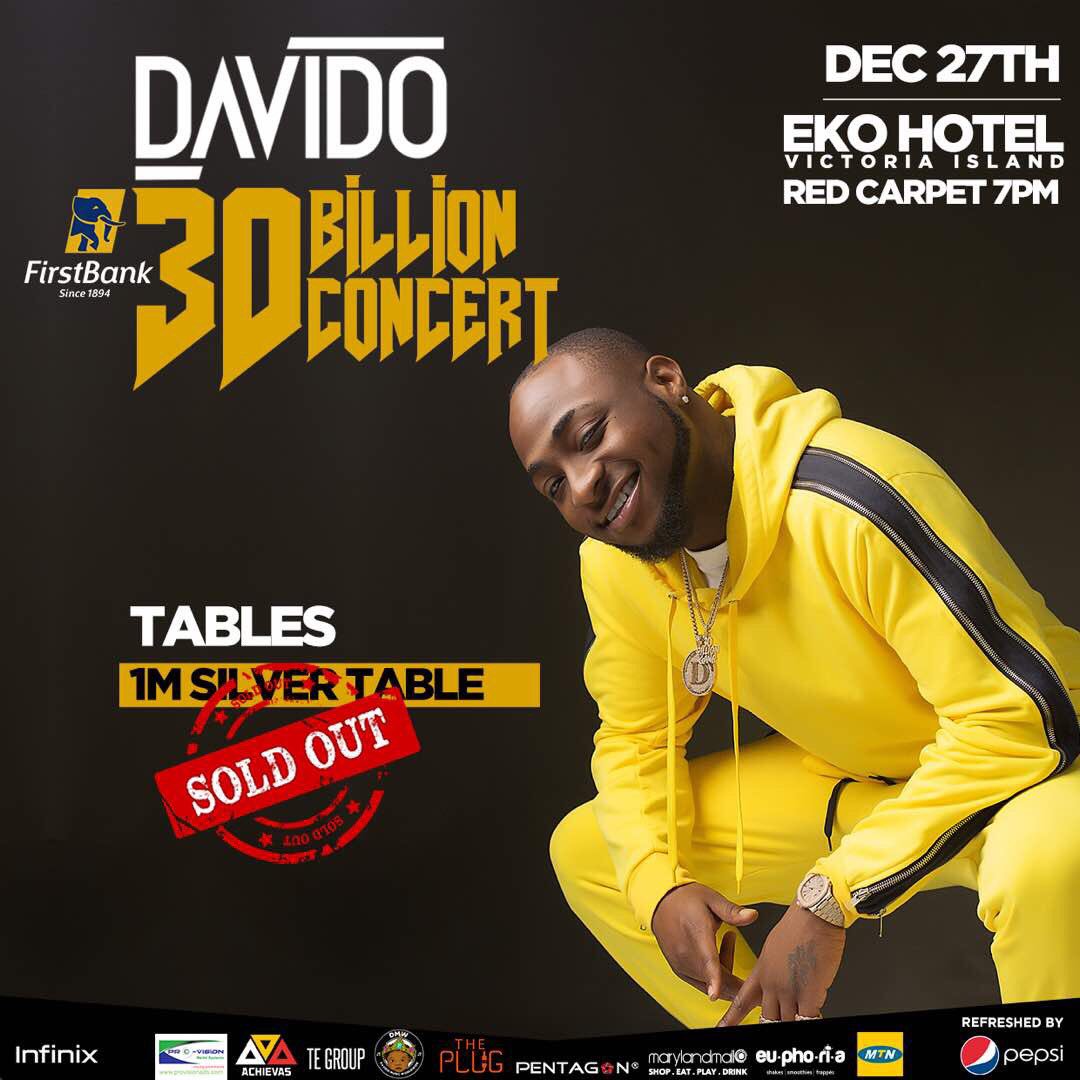 Category
0
96584
0
Nigerian rapper, Vector in a recent interview opened up on the the things he regrets from his fall out with his former record label, YSG and how the death of his father last year changed many things about him. In
0
107879
0
Actress Jennifer Aniston was seen out in public for the first time since announcing the end of her two-year marriage to Justin Theroux. Just as news broke of her split, the Friends star was photographed on Thursday arriving at the
0
121247
0
Director, Strategic Communications of President Muhammadu Buhari's 2019 campaign, Festus Keyamo (SAN) has described former President Olusegun Obasanjo's statement as a "childish prank". Obasanjo had on Friday claimed that Buhari's government was planning to frame him and consequently kill him
No Comments
No Comments Yet!
But You can be first one to write one